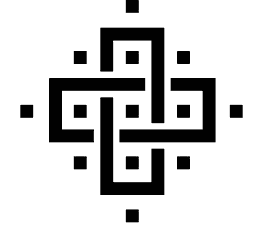 Order of Service
08.16.2020
Below is the liturgy for our Sunday worship service. If you would like a printable version, click here.
Announcements
If you're new to Mosaic, thanks for joining us! You can connect on our website, or text "guest" to 505-985-5955
Financial support and generosity can be given through our offering box. Or consider setting up a recurring donation on our website-- www.mosaicabq.church
Call to Worship // Hebrews 12:26, 28
God calls us to worship Him from His word.
"Yet once more I will shake not only the earth but also the heavens."
Therefore let us be grateful for receiving a kingdom that cannot be shaken, and thus let us offer to God acceptable worship, with reverence and awe, for our God is a consuming fire.
10,000 Reasons
CHORUS
Bless the Lord O my soul
O my soul
Worship His Holy name
Sing like never before
O my soul
I'll worship Your Holy name
The sun comes up
It's a new day dawning
It's time to sing Your song again
Whatever may pass
And whatever lies before me
Let me be singing
When the evening comes
You're rich in love
And You're slow to anger
Your name is great
And Your heart is kind
For all Your goodness
I will keep on singing
Ten thousand reasons
For my heart to find
And on that day
When my strength is failing
The end draws near
And my time has come
Still my soul will
Sing Your praise unending
Ten thousand years
And then forevermore
The Church's One Foundation
The church's one Foundation
is Jesus Christ her Lord;
she is His new creation,
by water and the Word;
from heav'n He came and sought her
to be His holy bride;
with His own blood He bought her,
and for her life He died.
Elect from ev'ry nation,
yet one o'er all the earth,
her charter of salvation,
one Lord, one faith, one birth;
one holy Name she blesses,
partakes one holy food,
and to one hope she presses,
with ev'ry grace endued.
'Mid toil and tribulation,
and tumult of her war,
she waits the consummation
of peace for evermore;
till with the vision glorious
her longing eyes are blest,
and the great church victorious
shall be the church at rest.
Yet she on earth hath union
with God the Three in One,
and mystic sweet communion
with those whose rest is won.
O happy ones and holy!
Lord, give us grace that we,
like them, the meek and lowly,
on high may dwell with Thee.
Confession of Sin
We confess our sins to our gracious Father.
Assurance of Pardon // Ephesians 2:4-9
God assures us from His word that our sins are pardoned through faith in Christ.
But God, being rich in mercy, because of the great love with which he loved us, even when we were dead in our trespasses, made us alive together with Christ—by grace you have been saved— and raised us up with him and seated us with him in the heavenly places in Christ Jesus, so that in the coming ages he might show the immeasurable riches of his grace in kindness toward us in Christ Jesus. For by grace you have been saved through faith. And this is not your own doing; it is the gift of God, not a result of works, so that no one may boast.
Come Thou Fount
Come, Thou Fount of every blessing
Tune my heart to sing Thy grace
Streams of mercy, never ceasing
Call for songs of loudest praise
Teach me some melodious sonnet
Sung by flaming tongues above
Praise the mount, I'm fixed upon it
Mount of Thy redeeming love
Here I raise my Ebenezer
Hither by Thy help I'm come
And I hope, by Thy good pleasure
Safely to arrive at home
Jesus sought me when a stranger
Wandering from the fold of God
He, to rescue me from danger
Interposed His precious blood
Oh, to grace how great a debtor
Daily I'm constrained to be
Let Thy goodness like a fetter
Bind my wandering heart to Thee
Prone to wander, Lord, I feel it
Prone to leave the God I love
Here's my heart, Lord, take and seal it
Seal it for Thy courts above
Sermon // Psalm 73
We hear from God as we are taught from His word.
Truly God is good to Israel,
to those who are pure in heart.
2 But as for me, my feet had almost stumbled,
my steps had nearly slipped.
3 For I was envious of the arrogant
when I saw the prosperity of the wicked.
4 For they have no pangs until death;
their bodies are fat and sleek.
5 They are not in trouble as others are;
they are not stricken like the rest of mankind.
6 Therefore pride is their necklace;
violence covers them as a garment.
7 Their eyes swell out through fatness;
their hearts overflow with follies.
8 They scoff and speak with malice;
loftily they threaten oppression.
9 They set their mouths against the heavens,
and their tongue struts through the earth.
10 Therefore his people turn back to them,
and find no fault in them.
11 And they say, "How can God know?
Is there knowledge in the Most High?"
12 Behold, these are the wicked;
always at ease, they increase in riches.
13 All in vain have I kept my heart clean
and washed my hands in innocence.
14 For all the day long I have been stricken
and rebuked every morning.
15 If I had said, "I will speak thus,"
I would have betrayed the generation of your children.
16 But when I thought how to understand this,
it seemed to me a wearisome task,
17 until I went into the sanctuary of God;
then I discerned their end.
18 Truly you set them in slippery places;
you make them fall to ruin.
19 How they are destroyed in a moment,
swept away utterly by terrors!
20 Like a dream when one awakes,
O Lord, when you rouse yourself, you despise them as phantoms.
21 When my soul was embittered,
when I was pricked in heart,
22 I was brutish and ignorant;
I was like a beast toward you.
23 Nevertheless, I am continually with you;
you hold my right hand.
24 You guide me with your counsel,
and afterward you will receive me to glory.
25 Whom have I in heaven but you?
And there is nothing on earth that I desire besides you.
26 My flesh and my heart may fail,
but God is the strength[b] of my heart and my portion forever.
27 For behold, those who are far from you shall perish;
you put an end to everyone who is unfaithful to you.
28 But for me it is good to be near God;
I have made the Lord God my refuge,
that I may tell of all your works.
Sinking Deep
Standing here in Your presence
In a grace so relentless
I am won by perfect love
Wrapped within the arms of heaven
In a peace that lasts forever
Sinking deep in mercy's sea
CHORUS
I'm wide awake
Drawing close, stirred by grace
And all my heart is Yours
All fear removed
I breathe You in, I lean into Your love
Oh, Your love
When I'm lost You pursue me
Lift my head to see Your glory
Lord of all, so beautiful
Here in You I find shelter
Captivated by the splendor
Of Your face, my secret place
Your love so deep
Is washing over me
Your face is all I seek
You are my everything
Jesus Christ
You are my one desire
Lord hear my only cry
To know You all my life
Communion
Christ nourishes us spiritually as we feed on Him by faith.
Doxology
Praise God from whom all blessings flow,
Praise Him all creatures here below.
Praise him above ye heavenly host,
Praise Father, Son, and Holy Ghost.
Amen.
Benediction // 2 Thessalonians 3:16
God sends us out into the world to serve Him with His blessing.
Now may the Lord of peace himself give you peace at all times in every way. The Lord be with you all.