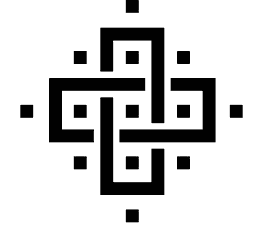 Order of Service
10.25.2020
Below is the liturgy for our Sunday worship service. If you would like a printable version, click here.
To access a pdf of the kids' activity sheets, click here.
Announcements
If you're new to Mosaic, thanks for joining us! You can connect on our website, or text "connect" to 505-985-5955
Financial support and generosity can be given through our offering box. Or consider setting up a recurring donation on our website-- www.mosaicabq.church
We are better together! Check out the many ways you can connect and grow at Mosaic on our website: www.mosaicabq.church
Call to Worship // Psalm 106:1-2, 48
God calls us to worship Him from His word.
Oh give thanks to the Lord, for he is good,
for his steadfast love endures forever!
Who can utter the mighty deeds of the Lord,
or declare all his praise?
Blessed be the Lord, the God of Israel,
from everlasting to everlasting!
And let all the people say, "Amen!"
Praise the Lord!
Death Was Arrested
Alone in my sorrow and dead in my sin
Lost without hope with no place to begin
Your love Made a way
to let mercy come in
When death was arrested
and my life began
Ash was redeemed only beauty remains
My orphan heart was given a name
My mourning grew quiet
my feet rose to dance
When death was arrested
and my life began
CHORUS
Oh your grace so free
Washes over me
You have made me new
Now life begins with you
It's your endless love
Pouring down on us
You have made us new
Now life begins with you
Released from my chains
I'm a prisoner no more
My shame was a ransom
He faithfully bore
He cancelled my debt
and he called me his friend
When death was arrested
and my life began
Our savior displayed
on a criminal's cross
Darkness rejoiced as though
heaven had lost
But then Jesus arose
with our freedom in hand
That's when death was arrested
and my life began
Oh we're free free, Forever we're free
Come join the song, Of all the redeemed
Yes we're free free, Forever amen
When death was arrested,
And my life began
All I Have is Christ
I once was lost in darkest night
Yet thought I knew the way
The sin that promised joy and life
Had led me to the grave
I had no hope that You would own
A rebel to Your will
And if You had not loved me first
I would refuse You still
But as I ran my hell-bound race
Indifferent to the cost
You looked upon my helpless state
And led me to the cross
And I beheld God's love displayed
You suffered in my place
You bore the wrath reserved for me
Now all I know is grace
CHORUS
Hallelujah! All I have is Christ
Hallelujah! Jesus is my life
Now, Lord, I would be Yours alone
And live so all might see
The strength to follow Your commands
Could never come from me
Oh Father, use my ransomed life
In any way You choose
And let my song forever be
My only boast is You
Confession of Sin
We confess our sins to our gracious Father.
Assurance of Pardon // Romans 5:6-11
God assures us from His word that our sins are pardoned through faith in Christ.
6 For while we were still weak, at the right time Christ died for the ungodly. 7 For one will scarcely die for a righteous person—though perhaps for a good person one would dare even to die— 8 but God shows his love for us in that while we were still sinners, Christ died for us. 9 Since, therefore, we have now been justified by his blood, much more shall we be saved by him from the wrath of God. 10 For if while we were enemies we were reconciled to God by the death of his Son, much more, now that we are reconciled, shall we be saved by his life. 11 More than that, we also rejoice in God through our Lord Jesus Christ, through whom we have now received reconciliation.
Holy Spirit
There's nothing worth more
that will ever come close
Nothing can compare
You're our living hope
Your Presence Lord
I've tasted and seen of the sweetest of loves
Where my heart becomes free
and my shame is undone
In Your Presence Lord
CHORUS
Holy Spirit You are welcome here
Come flood this place
and fill the atmosphere
Your glory God is what
our hearts long for
To be overcome by Your Presence Lord
Let us become more aware of Your Presence
Let us experience the glory of Your goodness Lord
Sermon // A Gospel Sermon // Acts 13:13-43
We hear from God as we are taught from His word.
Now Paul and his companions set sail from Paphos and came to Perga in Pamphylia. And John left them and returned to Jerusalem, 14 but they went on from Perga and came to Antioch in Pisidia. And on the Sabbath day they went into the synagogue and sat down. 15 After the reading from the Law and the Prophets, the rulers of the synagogue sent a message to them, saying, "Brothers, if you have any word of encouragement for the people, say it." 16 So Paul stood up, and motioning with his hand said:
"Men of Israel and you who fear God, listen. 17 The God of this people Israel chose our fathers and made the people great during their stay in the land of Egypt, and with uplifted arm he led them out of it. 18 And for about forty years he put up with[a] them in the wilderness. 19 And after destroying seven nations in the land of Canaan, he gave them their land as an inheritance. 20 All this took about 450 years. And after that he gave them judges until Samuel the prophet. 21 Then they asked for a king, and God gave them Saul the son of Kish, a man of the tribe of Benjamin, for forty years. 22 And when he had removed him, he raised up David to be their king, of whom he testified and said, 'I have found in David the son of Jesse a man after my heart, who will do all my will.' 23 Of this man's offspring God has brought to Israel a Savior, Jesus, as he promised. 24 Before his coming, John had proclaimed a baptism of repentance to all the people of Israel. 25 And as John was finishing his course, he said, 'What do you suppose that I am? I am not he. No, but behold, after me one is coming, the sandals of whose feet I am not worthy to untie.'
26 "Brothers, sons of the family of Abraham, and those among you who fear God, to us has been sent the message of this salvation. 27 For those who live in Jerusalem and their rulers, because they did not recognize him nor understand the utterances of the prophets, which are read every Sabbath, fulfilled them by condemning him. 28 And though they found in him no guilt worthy of death, they asked Pilate to have him executed. 29 And when they had carried out all that was written of him, they took him down from the tree and laid him in a tomb. 30 But God raised him from the dead, 31 and for many days he appeared to those who had come up with him from Galilee to Jerusalem, who are now his witnesses to the people. 32 And we bring you the good news that what God promised to the fathers, 33 this he has fulfilled to us their children by raising Jesus, as also it is written in the second Psalm,
"'You are my Son,
today I have begotten you.'
34 And as for the fact that he raised him from the dead, no more to return to corruption, he has spoken in this way,
"'I will give you the holy and sure blessings of David.'
35 Therefore he says also in another psalm,
"'You will not let your Holy One see corruption.'
36 For David, after he had served the purpose of God in his own generation, fell asleep and was laid with his fathers and saw corruption, 37 but he whom God raised up did not see corruption. 38 Let it be known to you therefore, brothers, that through this man forgiveness of sins is proclaimed to you, 39 and by him everyone who believes is freed[b] from everything from which you could not be freed by the law of Moses. 40 Beware, therefore, lest what is said in the Prophets should come about:
41 "'Look, you scoffers,
be astounded and perish;
for I am doing a work in your days,
a work that you will not believe, even if one tells it to you.'"
42 As they went out, the people begged that these things might be told them the next Sabbath. 43 And after the meeting of the synagogue broke up, many Jews and devout converts to Judaism followed Paul and Barnabas, who, as they spoke with them, urged them to continue in the grace of God.
Jesus I Come
Out of my bondage, sorrow and night,
Jesus, I come, Jesus, I come;
Into Thy freedom, gladness, and light,
Jesus, I come to Thee;
Out of my sickness, into Thy health,
Out of my want and into Thy wealth,
Out of my sin and into Thyself,
Jesus, I come to Thee.
Out of my shameful failure and loss,
Jesus, I come, Jesus, I come;
Into the glorious gain of Thy cross,
Jesus, I come to Thee;
Out of earth's sorrows, into Thy balm,
Out of life's storms and into Thy calm,
Out of distress to jubilant psalm,
Jesus, I come to Thee.
Out of unrest and arrogant pride,
Jesus, I come, Jesus, I come;
Into Thy blessed will to abide,
Jesus, I come to Thee;
Out of myself to dwell in Thy love,
Out of despair, into raptures above,
Upward for aye on wings like a dove,
Jesus, I come to Thee.
Out of the fear and dread of the tomb,
Jesus, I come, Jesus, I come;
Into the joy and light of Thy home,
Jesus, I come to Thee;
Out of the depths of ruin untold,
Into the peace of Thy sheltering fold,
Ever Thy glorious face to behold,
Jesus, I come to Thee.
Communion
Christ nourishes us spiritually as we feed on Him by faith.
Doxology
Praise God from whom all blessings flow,
Praise Him all creatures here below.
Praise him above ye heavenly host,
Praise Father, Son, and Holy Ghost.
Amen.
Benediction // Romans 15:13
God sends us out into the world to serve Him with His blessing.
May the God of hope fill you with all joy and peace in believing, so that by the power of the Holy Spirit you may abound in hope.