Meet our leadership
Say hello to the leadership team at Mosaic Church. Got questions for the lead team at Mosaic? Contact us by using the emails noted at the end of each bio. We look forward to hearing from you!
Adam Viramontes - Lead Pastor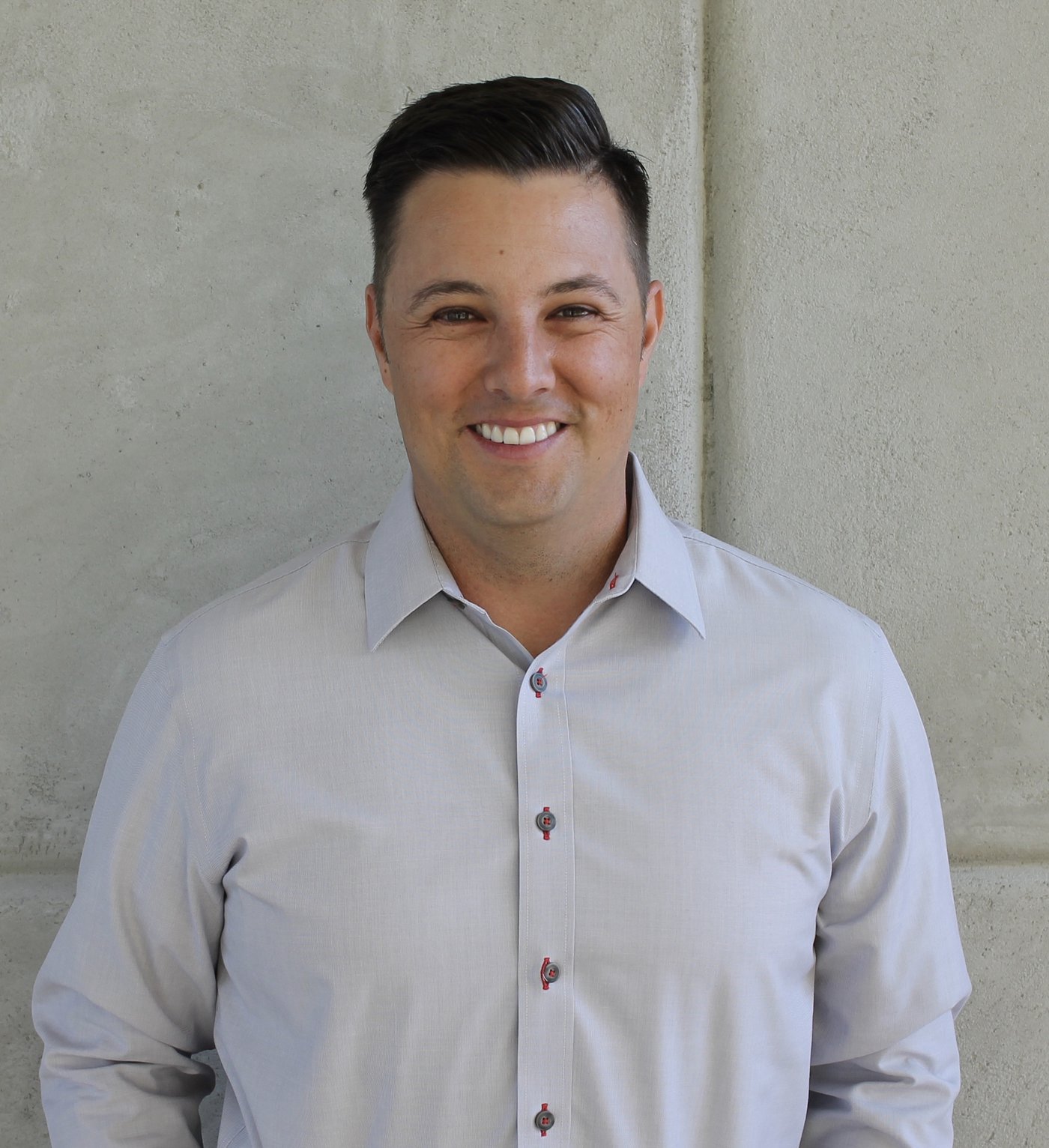 Adam, and his wife Heather, are both native Albuquerque kids who have fallen deeply in love with this city. They discovered grace in college and have been walking together with Jesus ever since, have been married since 2004, and now have three beautiful children. After gaining life and ministry experience all across the country, including undergraduate studies at Grand Canyon University and seminary studies at Reformed Theological Seminary, the Viramontes family was called to plant Mosaic Church in 2015.
Adam considers himself an amateur chef, works out at a Crossfit Box (so cliché) and enjoys reading books with a frothy IPA in hand.
His hope for Mosaic Church is that it becomes a church where anyone can belong and everyone celebrates the greatest news in the history of the world together!
Rick Smith - Spiritual Formation Pastor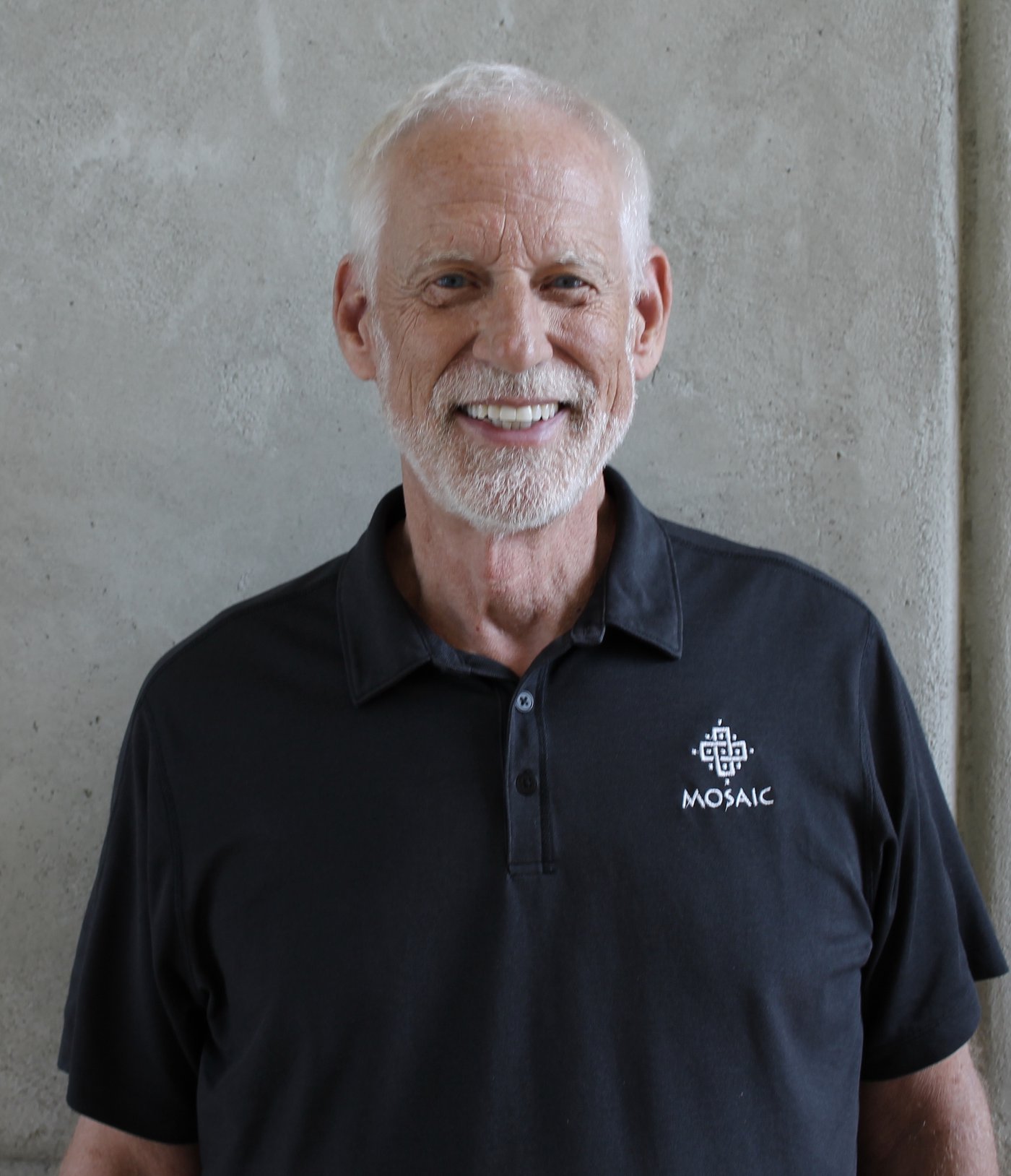 Rick and his wife, Vicki, met while on Young Life staff on the West Coast. They fell head over heels for one another and were married one year later in 1973. That's right, 1973! They have been gifted with four adult children and eight amazing grandchildren. Rick attended Covenant Seminary then served in a number of churches in the Southwest before joining the staff of InFaith, an American mission to the underserved population of the U.S. Rick and Vicki first visited Mosaic in 2016 right after their move to Albuquerque. They joined a Community Circle the very next week and have been hooked ever since as they watch God transforming lives.
Rick enjoys walking, dancing, biking and goes crazy over a good maple-walnut latte freeze. But the thing that really "makes his day" is enjoying a meal with a friend and sharing with one another what's going on in their lives.
He's passionate about encouraging, caring for and helping people to tap into the power of the gospel. That's why he's excited about the future of Mosaic as we partner with God in transforming brokenness into beauty one person at a time...
in community.
Krysta Orona - Families Ministry Director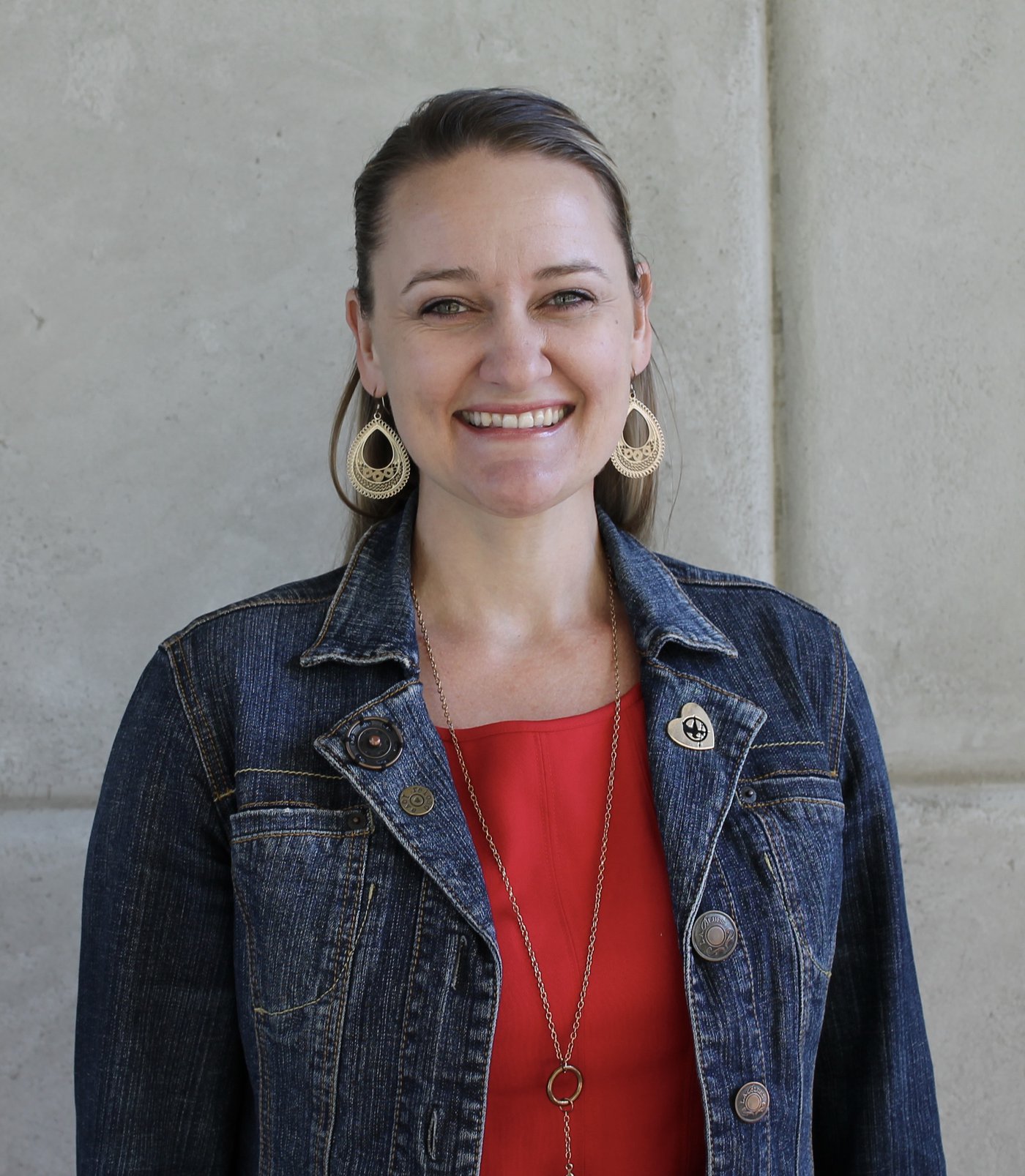 Krysta is an Albuquerque native who married her high school sweetheart, Nathan, in 2008. Together they've grown a family of two energetic boys and live in the friendliest neighborhood ever on the West Side. They have been part of Mosaic since 2015 and have loved watching God grow His church.
Krysta loves dancing and singing at the top of her lungs to Carrie Underwood and is still mourning the loss of her motorcycle that she sold to a good home and has dreams of one day owning another (faster) one. Krysta has a passionfor teaching children God's truth and loves to see their eyes light up when they grasp how much Jesus loves them and how much His sacrifice means.
To Krysta, there is no greater honor than nurturing God's children and sharing the Gospel with them.
Caleb Sandoval - Lead Musician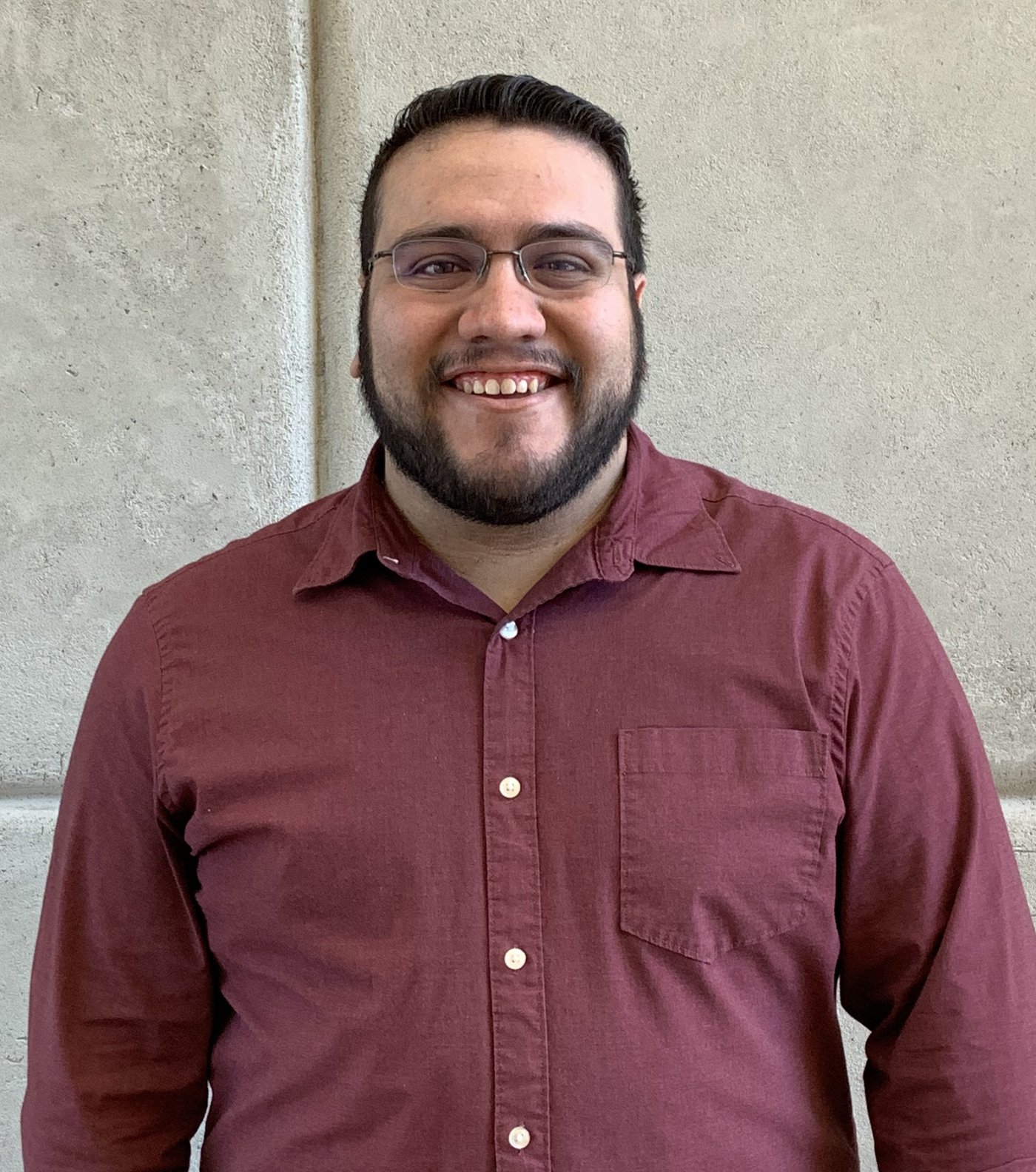 Born and raised in Albuquerque, Caleb has been involved with music from the earliest of ages. Growing up in a house where music and ministry was ever present, Caleb began leading music in churches during high school and has seen God develop this gift and passion in his life by leading him to Mosaic in 2019! Caleb is always up for exploring new genres of music, and he especially enjoys learning new musical instruments.
Playing board games and old-school arcade video games are also great ways to become friends with Caleb!
Andrew Herman - Pastoral Resident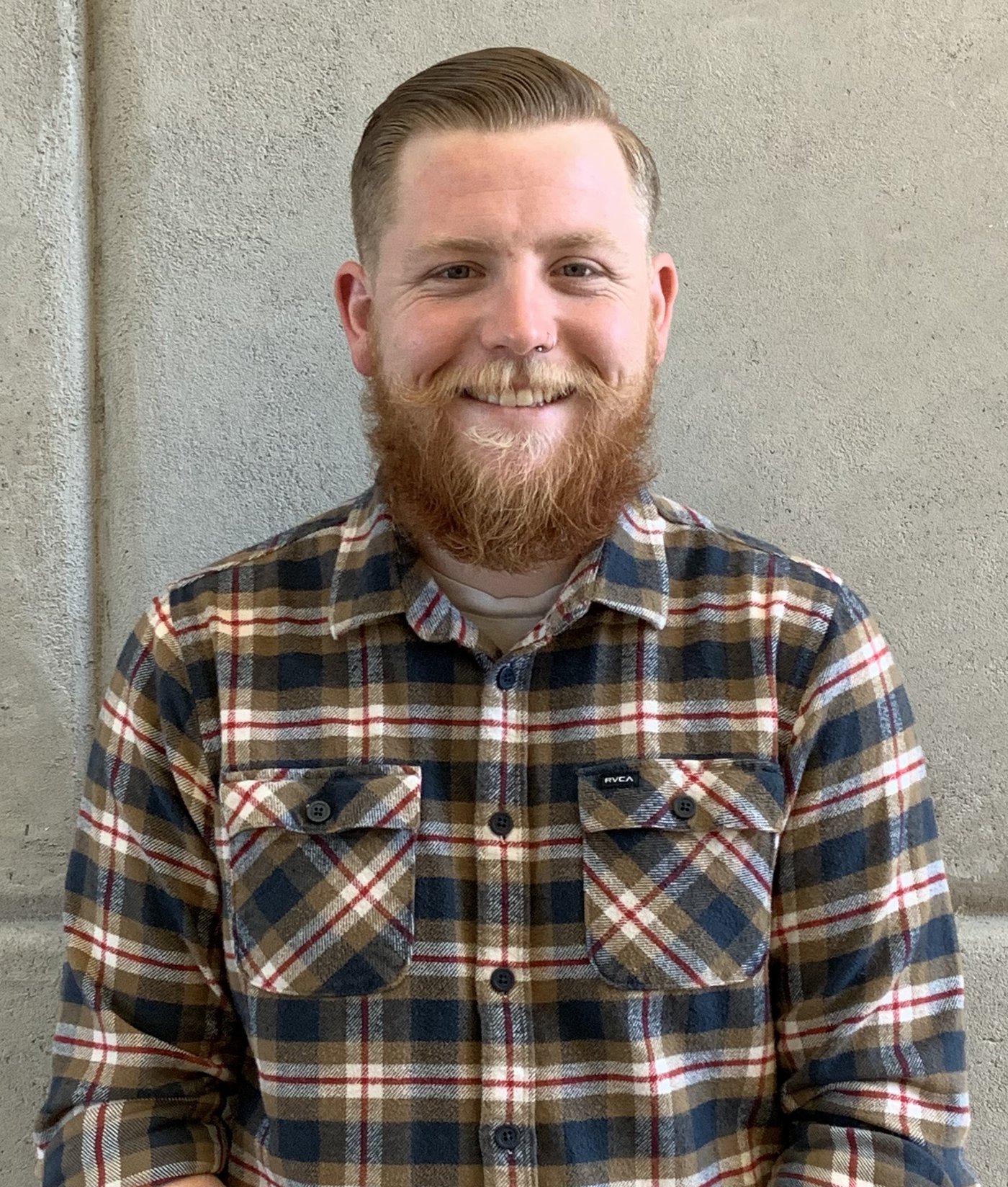 Andy and his wife Tamara were both born and raised in Albuquerque. After several attempts at leaving, they've realized that they love the city and the people too much to last long anywhere else. Andy loves to read, particularly theology books- but also history and the occasional novel. He is currently finishing his bachelor's degree in Biblical Studies and plans to pursue a Master's Degree to seek ordination as a pastor in the future.
When he's not buried in his books, Andy enjoys snowboarding, watching hockey, and spending time with good friends.
Twila Miles - Communications Director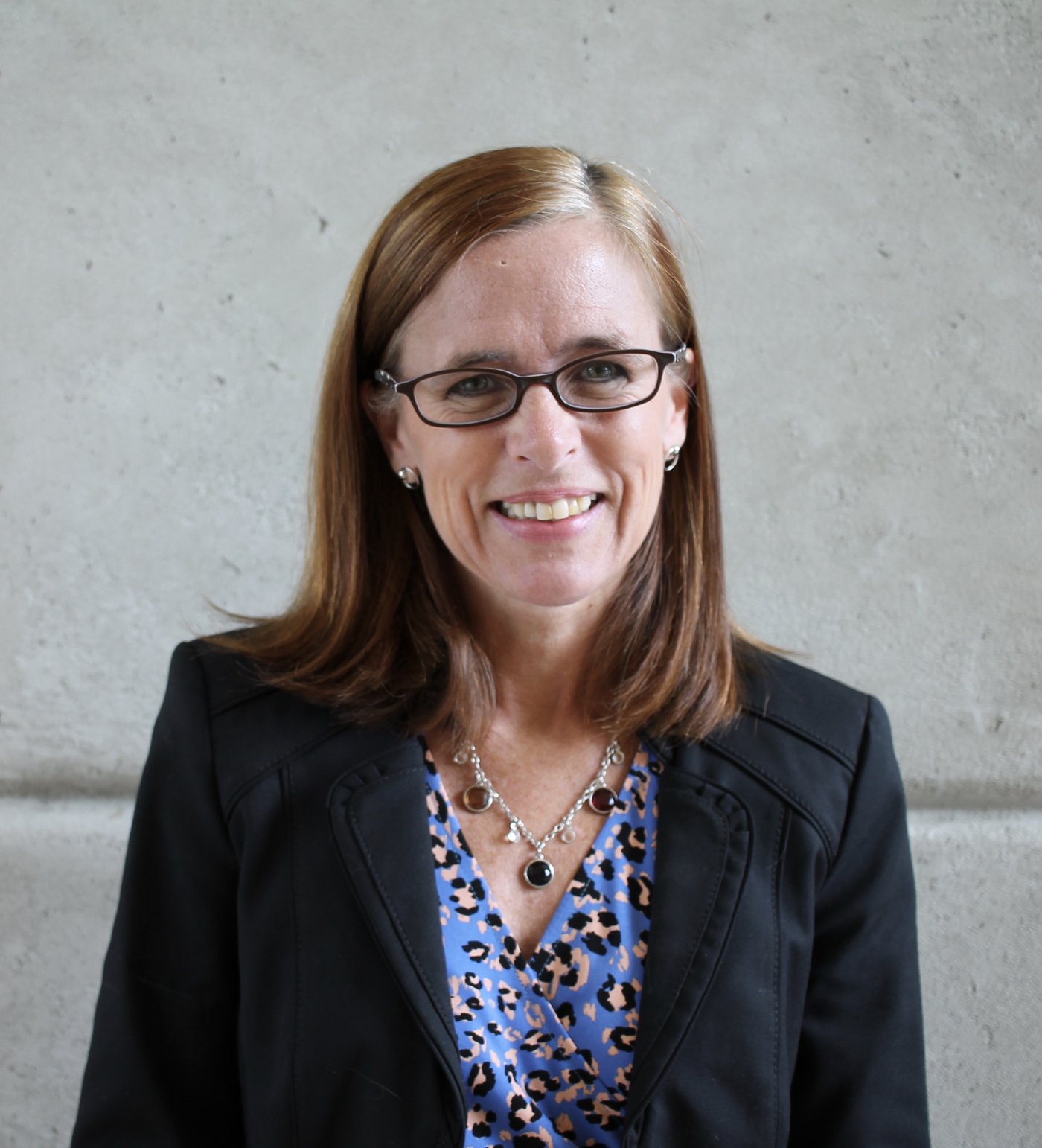 Before her fairly recent transplant to Albuquerque, Twila served in various ministry positions at a church in North Carolina. She organized volunteers in the nursery, taught Bible studies, led the Women's Ministry Team, and facilitated a class at LAMP Seminary. In 1991, Twila obtained a BA in Fine Arts from Davidson College, and currently enjoys being an active artist in the creative community that Albuquerque offers. She also holds a Master's in Theological Studies from Covenant Theological Seminary. Over the years, she has eagerly shared the gospel of Jesus Christ through public speaking, radio talk shows, classes, and one-on-one interactions. If clouds start to roll in, and the hint of a storm is in the air, you will find Twila on her back patio with a glass of wine, waiting to enjoy the power of the storm (the bigger the storm, the better!) And, every morning Twila has the joy of starting her day off right as Jeff, her husband, brings her a cup of coffee in bed. He has done this since 2004 when Twila was pregnant with their 4th child. Jeff and Twila now have 5 children, the oldest of whom was adopted from Ukraine.
Twila understands the vital importance of community within a church, and aims to help people connect with each other. She has found that Mosaic is a place where broken people (like herself) can find authentic, life-giving relationships with both God and the people in His church.
Elders
Jack Dallman