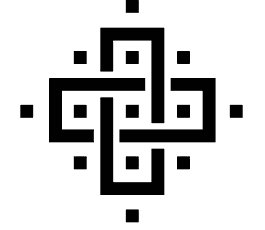 MOSAIC COVID-19 MINISTRY PLAN
3.29.20
This is an unusual time for our church and our world. While we don't know how long our normal routines and patterns will be disrupted because of this virus, we firmly believe that God has provided us with unique opportunities for ministry and growth in this time. With that in mind, we want to share with you our plan for ministry in this crisis. We hope you will join us in engaging your faith more deeply than ever before in this time!
Weekly Gatherings
We will be complying with the requests of our local governing authorities in New Mexico. While large groups (100+) are not permitted to meet we will be 'gathering' in an online format for music, Scripture readings, prayer and teaching/preaching. Video content will be produced during the week and posted 'live' on both our website and YouTube for viewing. We encourage interaction on the chat feature of YouTube, as well as sharing our content with others in your social networks. This could be the perfect timing to reach your family members, neighbors, co- workers and friends with the good news about Jesus in a world overwhelmed by bad news!
Daily Presence
We will have a weekly schedule for different points of contact and encouragement throughout the week. Below is our current plan and schedule (as of 3/29/20)...
Sunday—Private worship in homes
Monday—Kids teaching with Krysta...videos will be posted on our YouTube channel
Tuesday—Staff and Elders meet for prayer and ministry collaboration...Zoom web conference
Wednesday @ 2pm—Youth Bible Study...Zoom web conference
Thursday @ 10:30am—Coffee with Adam...Facebook Live
Friday—Private Worship Guides available for download at www.mosaicabq.church
Community Circles
As long as the ban on smaller gatherings is effective in NM, all Community Circles are suspended until further notice. We are still encouraging groups to care for one another and think creatively how to connect with each other. Your leader or host may contact you about having online "meetings" as well.
Benevolence & Community Outreach
We have established a 'mercy & benevolence' fund through our online giving platform. The elders will be crafting a policy (streamlined and simple, not red tape bureaucracy) for distributing these funds to families and individuals in need during times of financial crisis. We will share these details as they develop. For those in need or desiring to help, we are also working on building a resources page on our website. We will be working with other churches, organization and partnerships we already have in our community. Please stay connected to our website—www.mosaicabq.church—as your first point of reference for resources we are aware of in our community.
Communication
1. Email and text communication—text the word "connect" to 505-985-5955 to be on our communication list. This is a two-step process that requires you to fill out your information in a follow-up text. For families with children, you can also text "parent" to the same number to stay in the loop with special resources for your family.
2. Social media (facebook.com/mosaicchurchABQ and instagram.com/mosaicabq)—We will be actively engaging on Facebook and Instagram to provide resources, encouragement and communication for you. Please follow our public pages and also request to join our private Facebook group.
3. Website (www.MosaicABQ.church)—We will be updating our website frequently with information and resources for
you. Please bookmark your computers and/or make it an icon on your phone to function like an app (we no longer have an actual app).
4. YouTube channel (Mosaic Church ABQ)—Subscribe to our YouTube channel to have access to all of our video content and the live chat feature on Sunday.
Additionally, You should have received personal contact from one of our leaders if you are a member or 'active participant' in the life of Mosaic. If you have not, or have any tangible needs or prayer requests, please don't hesitate to reach out to Adam ([email protected])
A Final Note From Adam
There are very few moments in the life of a church that have the potential to propel them on mission like the moment we are in right now. I am so utterly confident God has prepared us to lead our church through these times so Mosaic will shine brightly in potentially dark days ahead of us. I honestly think our church is going to grow numerically in abundance through this. God is going to use these circumstances to extend the rule of his Kingdom on earth. Unbelievers will be confronted with their mortality. Unchurched will feel the vacancy of their soul. I fully expect the next time we gather as a body of believers for the room to be at maximum capacity because souls will be longing for love. But with the anticipation of spiritual growth, we will also be grieving. Grieving death that has ravaged our world. And likely someone we know. The world and its economy will be in shock. The world will have no answers of substance to what we are experiencing. But Christians will.
Let us not waste this moment in our lives wasting the days away on social media and Netflix. Let us love and serve each other. Let us connect with our children like we never seem to have the time to do. Let us rekindle our marital love in romance and intimacy. Let us love and sing and wonder as we anticipate the return of the King...come, Lord Jesus, come!